About Robin Good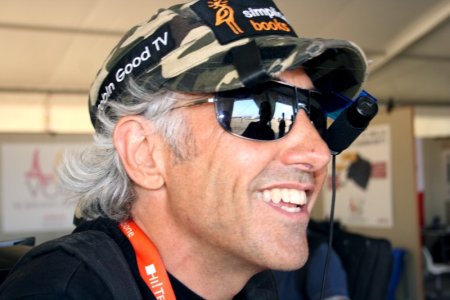 Robin Good is an independent new media publisher, who has converted his professional skills and interests into a self-publishing career. Robin, whose real name is Luigi Canali De Rossi, is in fact one of the first people in the world to have become fully independent by writing and sharing online about his own interests.
Based in sunny Rome, Italy, Robin Good's key project is MasterNewMedia (started in 1999), an online magazine dedicated to news, skills and resources to communicate more effectively with new media technologies.
As of March 2009, MasterNewMedia is one of the top 2000 world blog sites (according to Technorati) in the world, with over 600,000 unique monthly visitors, and well over 2.000,000 monthly page views.
MasterNewMedia is presently published in four languages:
Each edition is reachable from the top navigation of every page on the web site.
Skills and Experiences

Photo credit: Giorgio Montersino
Robin consider himself a citizen of the world and likes to travel and speak at international events and conferences.
Robin Good's specific skills and interests include:


Robin Good has written about innovative ideas and concepts in the world of new media and these include the "newsmaster" idea (and the related concepts of newsmastering and newsradars), bottom-up / publisher-driven advertising, the brand ambassador, X-Events (extend events), and the Paradox of Web 2.0 focusing on the shift in learning and education.


Robin Good is also a skilled and inspiring presenter, coach and workshop leader. With an extensive experience in the field of in-person executive training, he has developed unique visual communication and in-person presenting skills, making each event in which he is given a leading role, a unique and memorable one.
Past Experiences
Before becoming a full-time professional online publisher, Robin Good, has had a career as a new media communication and publishing consultant for major international organizations that operate in the fields of research, development and education. Among these:
His previous professional experience also includes gigs as design director, videomaker, radio broadcaster, DJ, TV producer, information designer, and as a computer graphics and multimedia production specialist.
Robin Good Can Be Reached at:


Email: Robin.Good [at] MasterNewMedia.org